Bern, 26 April 2023 — The leading Swiss IT digital transformation service provider has launched a comprehensive rebranding initiative. The new website represents the revised brand, the new market positioning, and the changed service portfolio. The company is hereby sending a clear signal for the further development of its corporate identity while increasing its relevance for customers.
New Strategy and Market Positioning to Accelerate Acquisition of Customers and Growth
«A lot has happened at Mimacom in recent years,» says Alain Sahli, CEO of the Swiss tech company. «We have managed to acquire numerous new global market leaders as customers in innovative sectors such as cloud, data, and business process automation. We have also shown strong growth and now boast over 400 employees worldwide. Our rebranding aims to show the added value that Mimacom promises clearly.»
«Our software, teams, and customers are united in staying ahead of the competition in an increasingly complex and digital world — hence our new brand promise: We enable you to stay ahead in a fast-changing digital world.»
This should be visible in Mimacom´s new market positioning: Alain Sahli emphasizes that the portfolio structure has been considerably adapted to meet new trends in the data and automation sector in recent years. In the last few years, companies in Mimacom's core markets in Switzerland, Germany, Spain, and the USA have apparently also experienced more clearly than before that digitalization is not limited to the switch from analog to digital: «Today, we offer our customers a portfolio that gives them a real competitive advantage through digital, automated solutions. This doesn't happen in isolation: Our software and consulting services are closely aligned with our customers' strategy, enabling them to tap into new digital business areas and invest in innovative projects.»
Logo, Brand Promise, Visual Language, and Tone of Voice — The Elements Behind the Rebranding Initiative
Mimacom is responding to its expanded corporate identity with a comprehensive relaunch. «At the beginning, we decided to streamline our website and show who we are with fewer pages, clearer offers, and more concise texts,» says Tim Weinmann, CRO and marketing and sales specialist. The result is a website with strong visual language and a bold voice. «The data engineering, cloud engineering, software engineering, and business process automation sectors form our core business and are now clearly profiled on the new website. We rely on the expertise and innovative spirit of our company at all levels. The fact that we are moving away from a purely informative, unemotional, and very factual brand presence is intended to reflect our ambitious work culture,» says Tim Weinmann, referring to the flashy racetracks that appear throughout the website.
«The colored lines can represent anything from racetracks to marathon courses to project progressions and technical connections or data streams. They reflect our speed and dynamism at Mimacom.»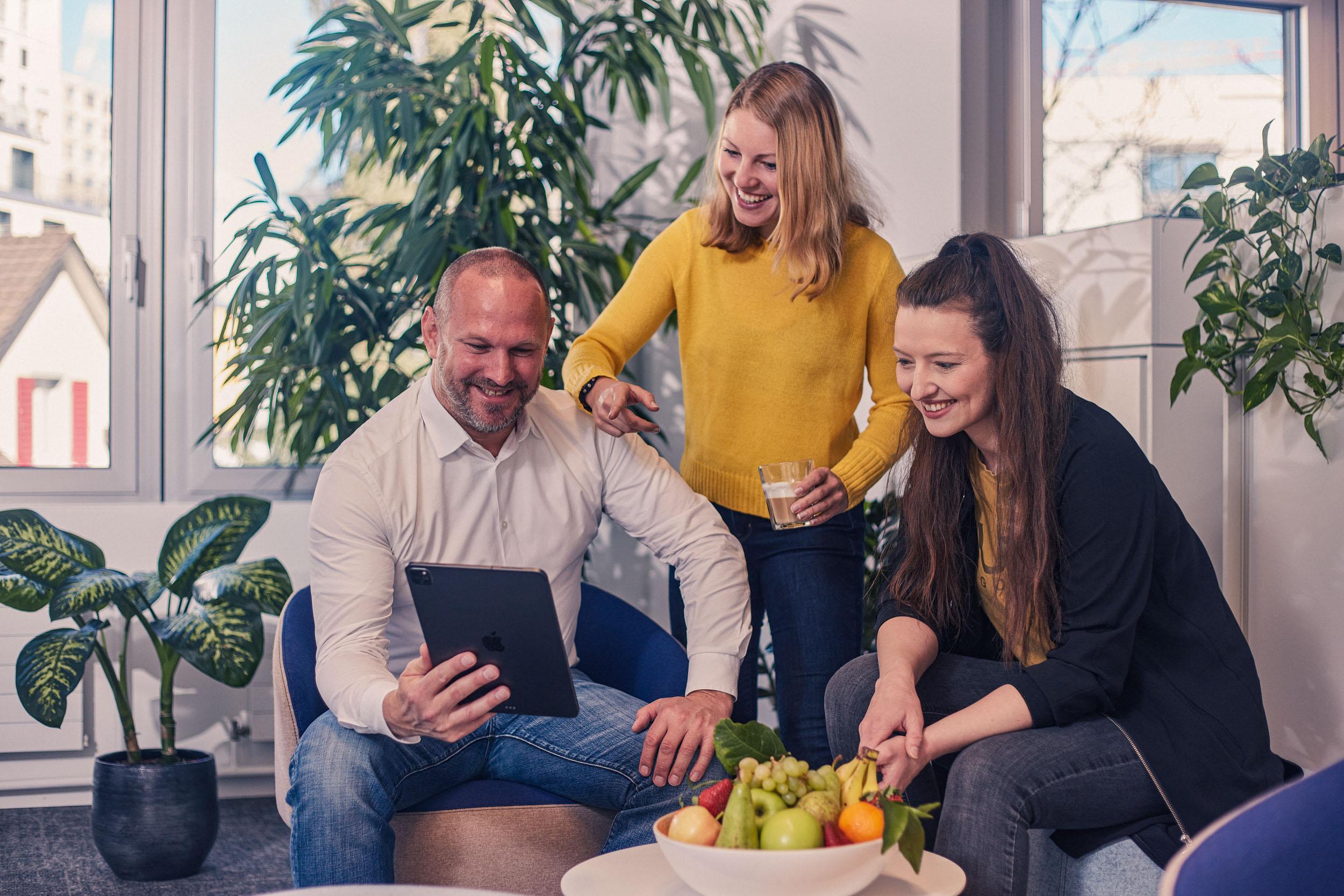 Nuno Monteiro, Global VP People & Organization, is also happy about the rebranding and sees it as highly relevant in the competition for qualified professionals: «On the new website, candidates see what we are really like and what they can expect when they come to us.» In order to further accelerate the company's growth, a career site was launched that makes the values and real everyday life at Mimacom transparent.
Mimacom's Rebranding Is an Investment in the Future
For Mimacom, the rebranding is not only a success in terms of the final result. It has also helped the company to grow strategically. «The rebranding has allowed us to set a promising course for Mimacom's future,» agree CEO Alain Sahli and Chief Revenue Officer Tim Weinmann. «Our repositioning has sharpened the company's focus! We are convinced that our new brand presence will result in even better performance and visibility for customers. The rebranding has allowed us to set key cornerstones for our vision in 2023.»