Experts such as Pedro Robledo, president of ABPMP Spain, expert in Digital Transformation and BPM and director of the BPM master at UNIR, Micha Kiener, Chief Technology Officer at Flowable and Nelo Puchades and Jorge Mora, Solutions Architects at Mimacom Spain, participated in the event. As a case study, David Ciller, Project Manager at PagoNxt (Santander Group) shared the experience of PagoNxt in process automation applied to the financial sector. Through the different talks, attendees were able to learn how companies can successfully address automation projects and the positive impact they can have.
Hyper-automate, but do not do it "blindly"
The session began with a more educational talk by Pedro Robledo. Robledo explained the concept of hyperautomation at companies and other basic points in relation to this topic. He stressed the need to focus on not hyper-automating "blindly", since a poorly planned or dispensable process, no matter how much it is automated, will not bring benefits. He also emphasized the importance of logical modeling (at the highest level) and the organization and governance of processes in the company.
No-Code automation while maintaining traceability
Micha Kiener presented Flowable's solution and its functionalities. With a spectacular demo, he showed how a bank customer can interact with their advisor and perform operations through WhatsApp. This all, while maintaining the traceability and auditing that we take for granted in a workflow manager such as Flowable, and all this implemented in No-Code mode.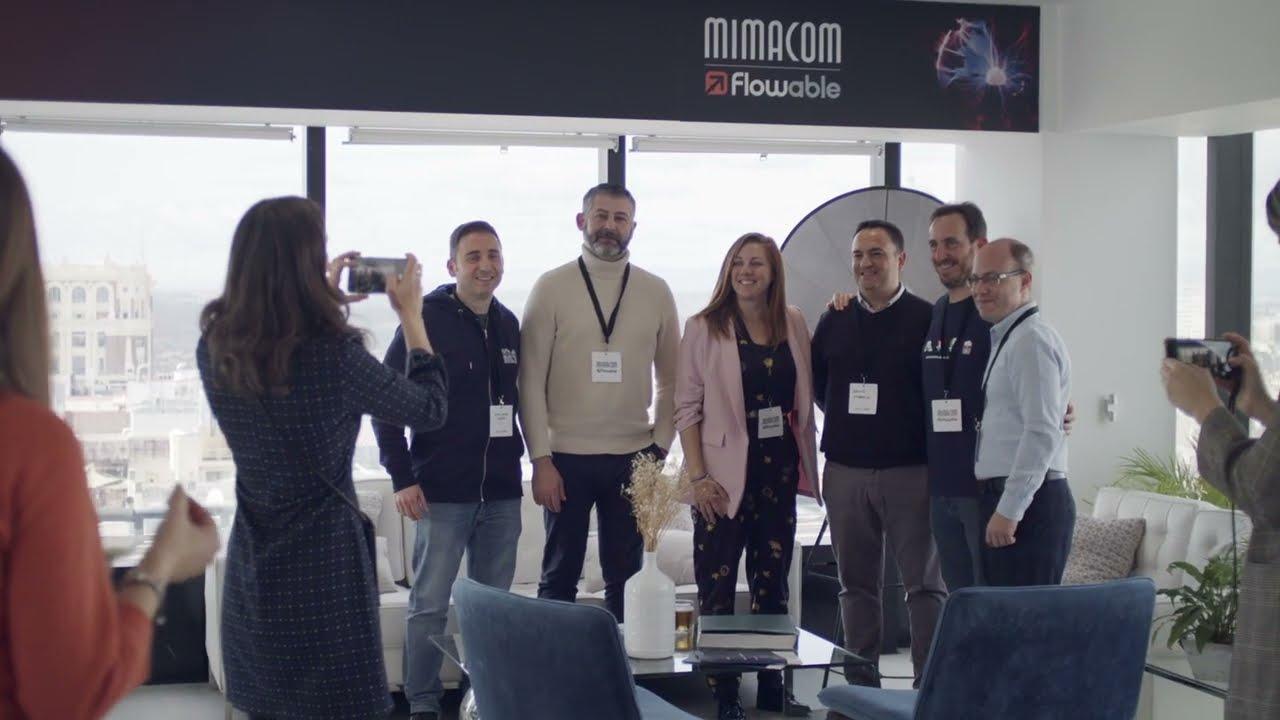 PagoNxt's decision for Flowable for its TradeFlow project
The real case that surely provided more inspiration was brought by David Ciller, Project Manager at PagoNxt, who presented their TradeFlow project. In his presentation he explained the trajectory of the solution over the years and talked about the reasons that led them to select Flowable as a platform to rely on in order to create a solution adapted to the very exigent parameters of their business. Some of these reasons were the versatility of the solution, the ability to expand volumetries, the ability to interconnect with other systems or the possibility of developing themselves in the future.
Flowable in action: building solutions quickly
After inspiration, it was time for action! Jorge Mora and Nelo Puchades explained with a live demo how Flowable works in projects. They presented the different options available when approaching and implementing projects with Flowable: from architecture options, team modalities, profiles and skills needed. Then, they gave way to Flowable's brave consulting team that started to implement live a use case proposed by the attendees few minutes before.
With this challenging demo they showed how, from a business use case description, requirements are extracted and entered into a fast prototyping process. They showed the successes, the errors and, more importantly, how these are debugged. In conclusion, it was a perfect example of how fast solutions can be built with Flowable.